We are a family operated company with over 25 years of experience in; construction, property management, real estate, sales, and technology. It is this combination of experience and diversity that has resulted in our company's vision of, commitment, integrity, ethics and success.

Our team is comprised of experienced and proactive team members specializing in the areas of; quality control analysts, processing technicians, staff members, field personnel and experienced contractors.

The success of SRMMINC is attributed to our relentless desire to provide our clients with services that protect, preserve and enhance property investments. We pride ourselves on providing quality services that are consistent, timely, and give our clients peace of mind.

We thank you in advance for your continued business and support!

Sergio San Roman - CEO
George San Roman - President
Claudia San Roman - Office Manager

ARIZONA    CALIFORNIA    TEXAS

SRMMINC is a full service property maintenance and management company servicing Arizona, California and Texas. Our services include; mortgage field services, property preservation services, REO asset management, tenant occupied properties, code violations, rehab work, landscaping and so much more!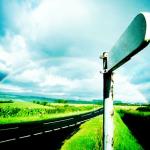 Your Property Preservation Solutions Provider!

Quality Service, Peace of Mind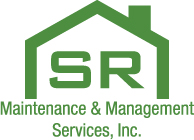 For 24/7 Emergency Service (562)360-4637